September 17, 2002
why jbo?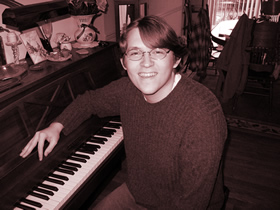 My name is james micah bohannon. My parents and family all call me micah. But by some friends, and in the state of Michigan, I am called james. I don't mind this duality, it has never bothered me. It does confuse some people, though.
It is probably apparent now why jbo, it comes from james and my last name. It was developed as a nickname by a good friend of mine who will remain nameless. It became very popular at Bob Jones University and has stuck with me. Welcome to jbo.

just the facts:
not particularly fond of chocolate, will eat it occasionally (espicially if covering a cherry)
musician
likes to write from time to time
Me Zhaïrhiànde onsepitone avhènba.1
location: virginia beach, VA (city)
Location: 36.73936 N, 76.04367 W
Population: 426,800
Area: 643.2 sq km (land), 151.0 sq km (water)
Zip code(s): 23451, 23452, 23454, 23455, 23456, 23459, 23462, 23464
There is one town in the United States named Bohannon, and I've been there.

Bohannon, VA 23021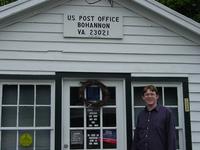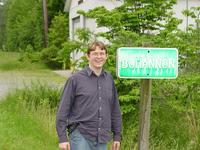 1I have an invented language.
Posted by micah on September 17, 2002 04:45 PM