News II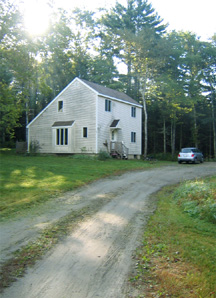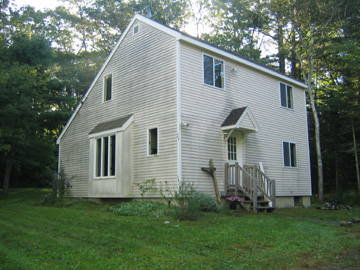 Well, we have been officially living in our home for going on 3 weeks. I took these pictures one of the first mornings we were there. Fall has transformed our property into an amazing art gallery of God's work. I will try to post some of those pictures as well as inside shots at some point. I figured I should post these while I was thinking of it. The house is a saltbox style. Hence it's interesting shape. We are very happy here. It's very peaceful.
My family is coming on Wednesday to visit and see our home. Esther will probably (as she normally is) be snapping pictures. so I'll post some of those.
We are going to our five month doctor's visit this month and we will be finding out (hopefully) what gender the baby will be. We are excited. Vanessa is starting to show a bit more.
Things at Cornerstone are good. I am thankful for the ministry opportunity God has given me and the ability to be able to grow and learn in the ministry under pastor's (very) watchful eye. :).
God is good... all the time. We have had the privilege of watching a young lady in our church battle breast cancer. She is a testimony of God's enabling Grace as well as an inspiration to all who observe. I am so thankful for how God has been receiving glory in this storm.
That's all for now. Enjoy this week to the glory of God.
Posted by micahellis at
11:41 AM
|
Comments (2)