I Love Fall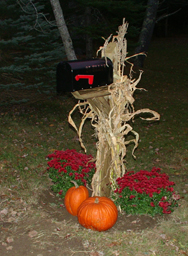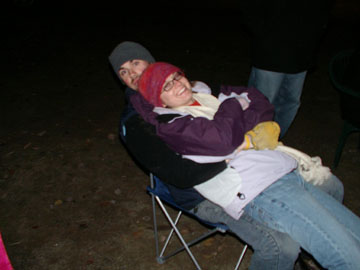 I love fall. We recently hosted a Harvest Party for our church at our new home. We had a fire and a hay-ride and all that jazz. I love a good fire. I stayed up till midnight or so just watching it go down and thinking and praying. I love getting up in the morning and feeling the brisk air and seeing the colors all around. Living in the woods allows for me to take in the season better.
I was thinking about how sad it is that our society seems to skip over Thanksgiving. Read more about that here. There is Christmas music playing everywhere and Christmas decorations up all over people's lawns. Which of course is fine, but too early. I want to breathe in this season a bit more first. I want to enjoy my Master's fall master-piece first, I want to bow in humility before His sovereign hand first and just say thanks. Thank you. Thank you for your love. Thank you for your patience. Thank you for giving Vanessa and I a little girl. Thank you for your provision. Thank you for you. Thank you for fall.
Posted by micahellis at
09:46 AM
|
Comments (3)
Micah Needs...
I typed "Micah needs" into Google. Interesting results.
Micah needs a way out!
Micah needs to lead the effort to ensure that the development along these stops represents the interests of the entire community.
Micah needs an accepted phrase that broadly covers all these near-alternatives
to avoid the danger of confusion.
Micah needs to shut his mouth and stop interfering with his investigation.
Micah needs help!!!!!
Micah needs some light.
Micah needs to get me some salmon!!!
Micah needs no addt'l volunteers.
Micah needs help decorating Princess Cakes.
Posted by micahellis at
03:58 PM
|
Comments (51)