Sweet Shirts
My good friends over at Portland Studios have just released a T-shirt store with some incredible illustration. Very reasonably priced as well. Buy one of each.
Posted by micahellis at
02:10 PM
|
Comments (1)
Color Keeps Going
For those of you with fast internet connections this is very cool.
Posted by micahellis at
01:15 PM
|
Comments (4)
Breakwater Walk
Last night Vanessa, Ari and I took a walk on the breakwater in Rockland. It was a beautiful evening.
The ship behind me is a Navy Carrier that has been docked at the edge of our harbor this week for the Lobster Festival. About every year around this time we see a lot of sailors walking around down town.
One of the joys of living in the Mid-Coast area is beautiful scenery like this.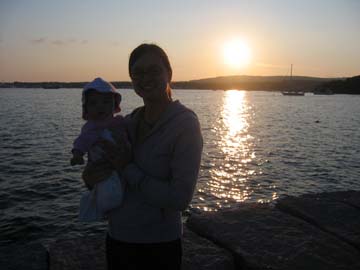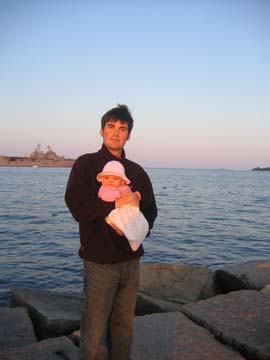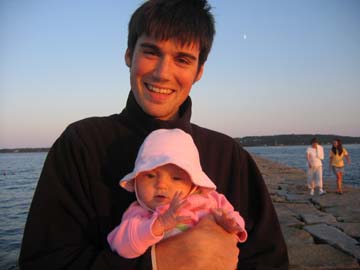 Posted by micahellis at
08:55 AM
|
Comments (2)